Title:
Extremely Loud and Incredibly Close
Author: Jonathan Safran Foer
Pages: 368
Genre: Fiction
Source: Kindle
Why I picked it up: It's been recommended by, like, everyone!
What you'll love: Amazing "voice" in the main character.
What will bug you: Nothing bugged me!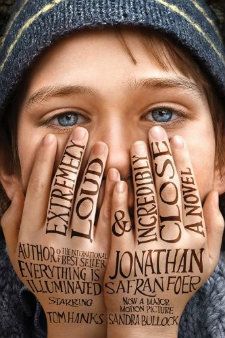 I did that thing where I wait waaay too long to write my review and the story just isn't crisp anymore. To top it off, I actually checked this Kindle book out from the NH downloadable books site, so I can't even check back and get details.
So although I adored this book, this may not be my most informative review. I may even characterize it as kind of a mini review!
Oskar Schell lost his father on September 11, 2001. This book is about how he is investigating his father's death, specifically trying to find the lock that matches his father's mysterious key. His journey takes him all over New York City.
I absolutely loved this book. I think it's going down as one of my favorites. There was so much I enjoyed, but the best part of the book has to be the voice of Oskar. This is one of the most well written character voices I've read. In my opinion, it even challenges the character Owen in John Irving's
A Prayer for Owen Meany
. I wish I had a student like Oskar. He speaks in such an adult-like manner, but with hints of childishness that are oh so endearing. He's a really bright kid. I hope my own son is this quick-witted some day. Of course, I hope my son doesn't have all the emotional issues Oskar has. Just the quick wit.
I'm so happy to have finally read this book. I'd say you should check it out immediately!