Title:
Wildflower Hill
Author:
Kimberley Freeman
Pages:
524
Genre:
Fiction
Source:
Review copy (Thanks Simon & Schuster!!!)
What you'll love:
Lots. Beautiful setting, two engaging storylines.
What will bug you:
A lack of communication between the characters - although this may be indicative of the time period.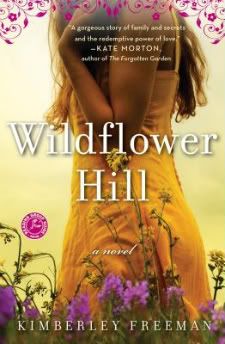 The year is 2009 and Emma is living in London and working as a ballet dancer. She suffers a career-ending injury and decides to take some time to return to her childhood home in Australia. Once there, she discovers her grandmother has left her a piece of property in her will - Wildflower Hill, the sheep farm in rural Australia. Emma plans on selling the property, but decides first to travel to the estate and go through the many boxes and possessions her grandmother has left behind.
The sections about Beattie jump back to 1929-1940's. Beattie is about to become an unwed mother, a serious situation for a woman to be in during this particular time period. Beattie is eventually to lead a very successful life, but her path was often unconventional and heartbreaking.
Wildflower Hill alternates between both of these women who find themselves at a crossroads in their lives. As Emma sorts through her grandmother's belongings, she begins to uncover secrets her grandmother carried with her through her whole life.
I really enjoyed Wildflower Hill. Often when I read a book that alternates between two characters, I find myself preferring one storyline over the other. This was not one of those times. I enjoyed both stories equally and thought they pieced together beautifully.
The setting was lovely. I would love to live at Wildflower Hill. Who wouldn't enjoy spending their days in a grand old house settled on a piece of picturesque countryside? Perfection as far as I'm concerned.
I thought the character development was great. I really got the sense that I understood where Beattie was coming from. She sounds like an amazing person - resilient and strong. As usual, I'm horrified at the lack of options women had at that time. It makes me realize that as much as I love reading about different time periods, and I'd certainly love to visit those times if I could, I am very fortunate to be living in the present. I found it disgusting that Beattie is taking the brunt of the blame for being an unwed mother, yet she did not create this baby on her own. Men were given a pass in so many ways.
My only moments of frustration were with Beattie in the 1960's. I think if her communication had been a little better she could have saved herself some heartache. I get the feeling that her husband was supportive enough to understand her - especially if she had been honest right from the start.
A great book. I'm passing it on to Grammy, who I'm sure will love it.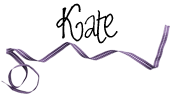 Full disclosure: I received a free review copy of Wildflower Hill in exchange for an honest review. All opinions expressed above are my own!