Title:
The Virgin Blue
Author: Tracy Chevalier
Pages: 302
Genre: Fiction
Source: My shelf
What you'll love: Two interesting stories that link together.
What will bug you: I didn't really connect with the main character, Ella.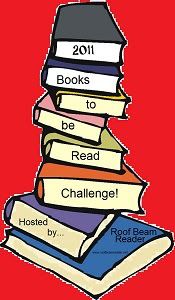 This book has been on my shelf for a few years now. I signed up to read it as part of the TBR Challenge hosted by "Roof Beam Reader". Definitely worthwhile.
The story alternates between present-day Ella Turner and 16th century Isabelle du Moulin; two women linked through family lineage. Ella and her husband, Rick, move to a small town in rural France. Rick has been relocated for work, leaving Ella (a mid-wife back in the US) without anything substantial to occupy her days. Ella finds that living in a small French village is not what she imagined it to be, and a strange series of events cause her to investigate her family heritage. As the story alternates between Ella and Isabelle, a common thread weaves the stories together.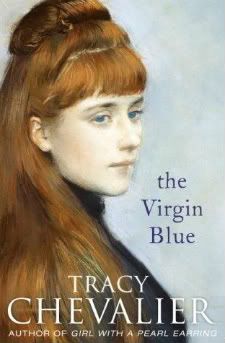 There have been times, when reading a book which alternates between two characters, that I prefer one over the other. Not the case in The Virgin Blue. I enjoyed both time periods equally, which was a pleasant surprise.
I found myself frequently frustrated with sections involving 16th century Isabelle. I find religious persecution themes irritating - what a waste of bloodshed and relationships. I suppose I'm looking at this through a 21st century lens, but it's difficult to feel differently. I'm still trying to figure out why she got involved with her husband-to-be in the first place, as I disliked him from the start.
Although I enjoyed the sections about Ella, I found it hard to connect with her. She seemed a little scattered to me. I totally understand her attraction to Jean-Paul - who wouldn't be into a dark, handsome librarian? - but I question her decision to jeopardize her marriage to Rick. My Mom would probably point out that she "hasn't 'found herself' yet", and this is probably true. She's not sure what she wants, just what she doesn't want.
Overall, this was an enjoyable read. I'm glad I read it, but I wouldn't run out and buy it today. Although worth reading, I enjoyed Girl with a Pearl Earring more.