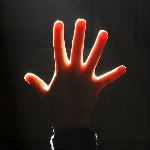 The Friday Five is a feature here at Kate's Library. In addition to reading great books, I also read some great blogs and articles. Here you will find the top five from this week. They are not all book related - but they all tickled my fancy!

Wow - I'm really late this week! So sorry. If you scroll down and read my "Reconnections" post you'll read that I'm currently working at a music camp these few weeks. I'm entering the final week, and starting to get to that point when I'm ready for camp to be over. I'm feeling sleep deprived!

1. When I began blogging, I expected to learn about what other people are reading, and find out about books I wouldn't normally pick up. What I

didn't

expect was to learn so much about the "behind the scenes" aspect - the huge process of being published. Carin at "Caroline Bookbinder" has given us a glimpse with the post

Nerd Alert! Copyeditors and Proofreaders.



2. "The Sassy Curmudgeon" made fun of

Dopey Fashion Poses

this week. I loved this because I often roll my eyes while thumbing through magazines because I find the poses and the ads so ridiculous.

3. I recently started following a blog called "Lucky Number 13". I loved this post

Old-Fashioned Soda Fountain

for a couple of reasons. First, I love the pictures (photography is not something I've done a lot of, but is something I am very interested in). Second, I love the twisty straws the kids are using - remember those? Third, I would love to visit an old-fashioned soda fountain - just like in "It's A Wonderful Life"! Also, I am aware that I'm cheating a little bit and this was technically posted

after

Friday - but - my blog, my rules! ;)

4. I was horrified to read in "Our Bodies, Ourselves" an article about how many women who give birth while in prison are actually chained and shackled to the bed during labor! The women mentioned in this article were not in prison for violent crimes, but for drug possession, or forged checks.

Shackled During Labor: Nothing to Lose But Your Humanity

was eye-opening.

5. This just made me smile. At "Stuff No-One Told Me" there was an illustration that went hand-in-hand with something I was talking about with a friend this week. I kind of agree with the illustration - if you're about to severely hurt my feelings with "the truth" maybe you should just keep it to yourself. I don't need my friend pointing out the fact that I've gained a couple of pounds and my jeans look a little tight. You know?

So there you go! I will try my hardest to be more on time next week!

Also! Welcome to all the new followers at Kate's Library!