Title: We Are All Welcome Here

Author: Elizabeth Berg

Genre: Fiction

Pages: 187

What you'll love: An immediate feeling of intimacy with the characters.

What will bug you: Hokey ending.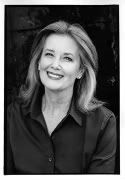 The setting is during the summer of 1964 - Tupelo, Mississippi. Paige Dunn contracted polio during the last month of her pregnancy and is working her hardest to have as normal a life as possible. The story is told through her daughter, Diana, who is now fourteen years old. Peacie, a black caregiver, spends her days assisting Paige with her daily life and has helped raise Diana from infancy. As the summer wanes, the trio are faced with struggles.

I really enjoy Elizabeth Berg. With all of her books, the reader feels as though they i
ntimately know the characters. You're a fly on the wall and you've known these people their whole lives. I like that about her books. There is not a period of time when you're trying to figure out the character, or how you feel about the character.
Make sure you read the Author's Note at the beginning! This story is inspired by a letter Elizabeth Berg received from
one of her readers. This reader told the life story of her mother and asked Berg to write a novel about it. Of course "We Are All Welcome Here" is a work of fiction - but it adds to the story to think that it was inspired by true events.

I did not think that "We Are All Welcome Here" was as good
as some other Berg novels I've read.
The events surrounding the civil rights movement could have played a larger role in the story from the start. This would have given the story more depth, and made the reader connect more with the time perio
d. It is more of a focal point towards the end, but most of the story is centered around the day to day of Paige and Diana. I felt like there were many parts of the story where I was thinking "This could be set in 2010, not
1964." I was longing for more to bring out the time period.

I was on board with the story until the very end... when I just felt like the end was corny and hokey. You may feel differently - let me know your thoughts!

Ov
erall, this was a pretty good book. I recommend you read it - but it's not the kind of book where you need to run out and buy it
today
. If you're interested, check it out on my astore - if you order through the link I get a tiny share of the profit!






Happy reading!